From the Big Stir Records Facebook page:
It is time for Big Stir Records to begin rolling out our Cast of Characters for our 2020 album release slate! And what a cast it is, having started with Anton Barbeau and soon to cross oceans from the UK to the California coast and back to Germany with points Midwestern looming large in between. So let us first introduce you to: DOLPH CHANEY, whose Artist page can be found at www.bigstirrecords.com/dolph-chaney ... so let's meet the man, shall we?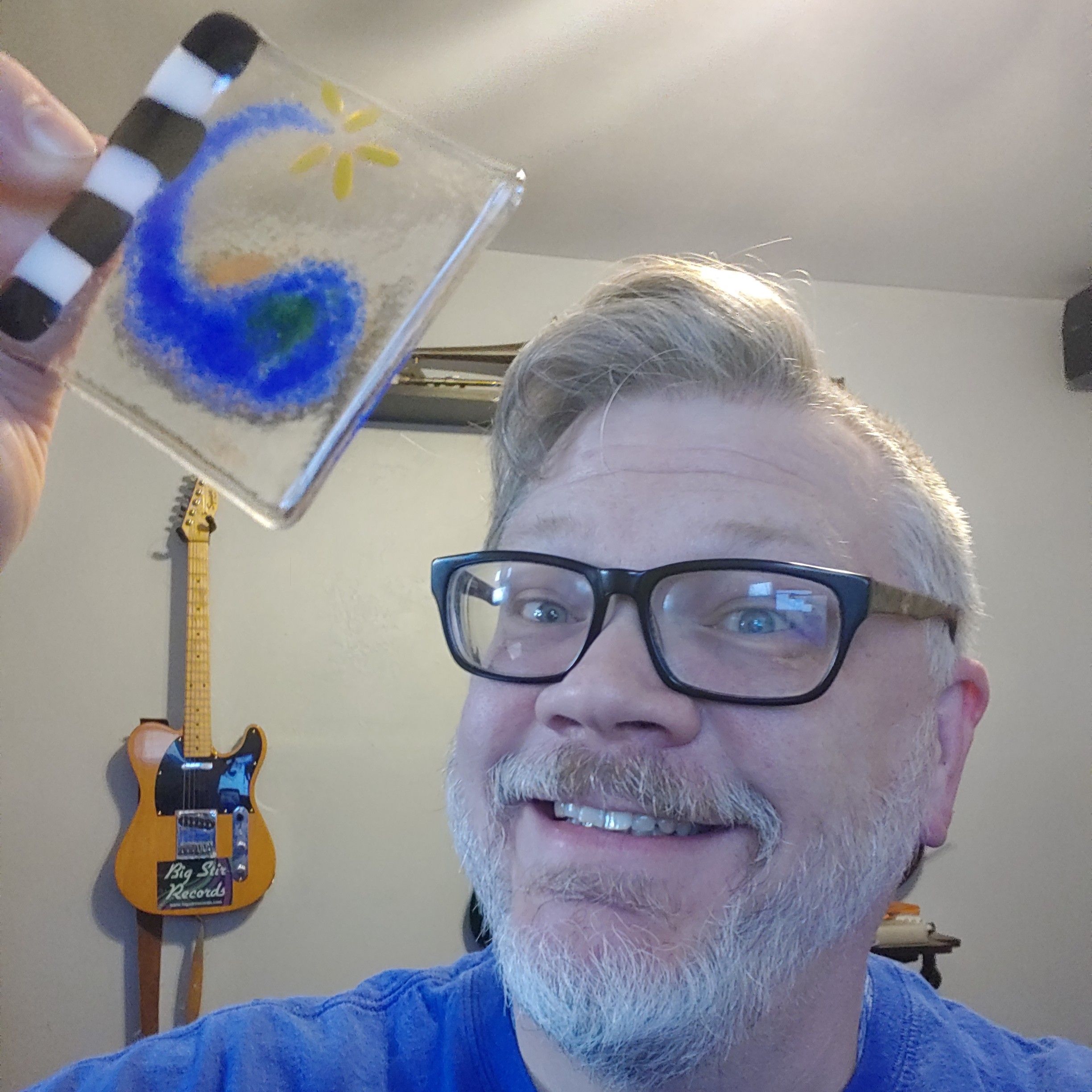 In June of 2016, Dolph Chaney was a JEOPARDY! contestant. Alex Trebek spent his interview with Dolph by trading "Weird Al" Yankovic anecdotes. His correct question-answers included John Lennon, Flight Of The Conchords, and Jesse & the Rippers. So, if you're new to Dolph's music, you should know that you're in talented, smart, and funny hands – which join together with those at Big Stir Records to bring you a new album for 2020, entitled REBUILDING PERMIT. 
Arriving 7 years after its self-released predecessor (SHENANIGANS), REBUILDING has PERMITted outside collaborators for the first time since 1998's NEW BIRD RISE. In either a group setting or on such solo homemade peaks as GUMSHOE KOALA (2008) and LOUDNESS 2 11 (2012), Dolph's creativity and craft come through in clover. Drawing on themes going all the way back to his first 1987 broken-boombox recordings as an Indiana teenager, REBUILDING PERMIT is a watershed for Dolph because it's his clearest communication yet – even the in-jokes don't keep anyone out. 
But it's not all fun and game shows-- the REBUILDING has been thorough and it's all reflected in the songs, as Dolph spent the intervening years getting sober and grieving the passing of several loved ones, including his Baptist-minister father. The themes of reconciling past and present are reflected all over Dolph's work, perhaps never more so than in "Christmas," the 1999 song that is his contribution to the 2019 BIG STIR HOLIDAY MAXI-SINGLE, and in a more forward-looking and even joyful fashion, the lead single "It's OK" which has graced the label's BIG STIR SINGLES: THE FOURTH WAVE compilation along with its B-side, entiteled... well, "I Am The B-Side". 
As with his acknowledged influence (and fellow Dayton Ohio native) Robert Pollard, much of Dolph's work is like collage. Just as the the album's cover drops an ersatz REBUILDING PERMIT sign in front of his Chicago-area Studio Dolphty home base, a Dolph Chaney song is likely to gaffer-tape seemingly unrelated elements. An '80s-ish college-rock fingerpicking pattern might jump off a shoegaze bridge. A chattering sample-and-hold Moog drone may be just as likely to whirr and bloop along with a sensitive ballad as it would with a screeching careen of runaway guitars. The lyrics are similarly intuitive and surprising, with waves of wordplay riding the edge of taking over the proceedings – when an emotional sucker-punch may be right around the corner. Not every sentiment is subtle (see the agitpop-punk of "The President Of The United States Is The Breitbart Bimbo"), but they're all full of feeling and fun, and skillfully done. And it's all on display on REBUILDING PERMIT, a new high mark for Chaney that we're delighted to present.