I'm thrilled to announce that a slight return of my song "Christmas" (written in 2000, re-recorded for LOUDNESS 2 11), which has now been rigged up with a new rhythm section and guitars, is included on the BIG STIR HOLIDAY MAXI-SINGLE for 2019! 
Order NOW!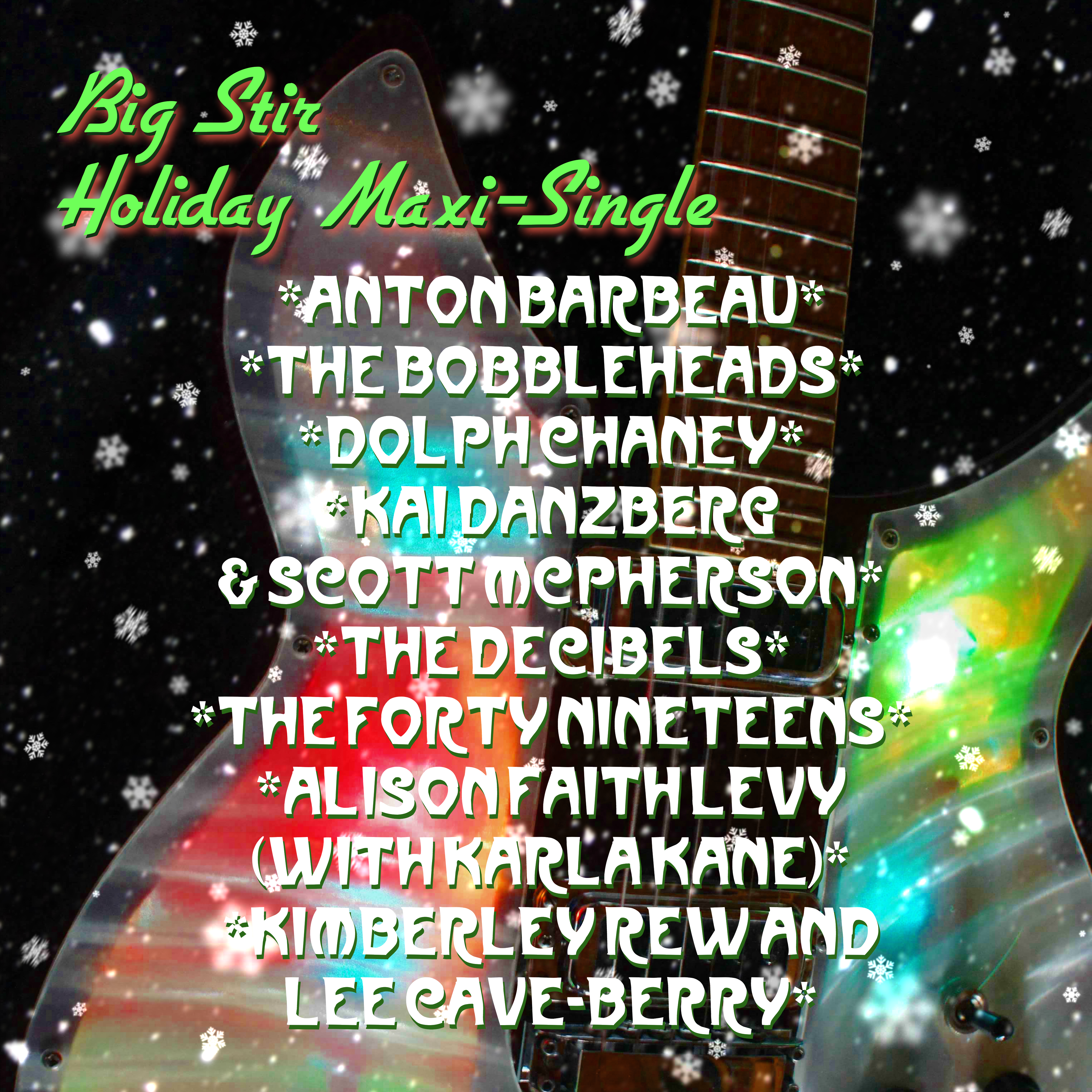 What else is there, you ask? Well, for your $4, you get 8 songs total, on which I'm honored to be joined by Anton Barbeau, the Bobbleheads, Kai Danzberg & Scott McPherson, the Decibels, the Forty Nineteens, Alison Faith Levy + Karla Kane, and the legendary Kimberley Rew & Lee Cave-Berry!! Details and order link at the Big Stir Store - available now!!
The maxi has received a very warm notice from DJ Mike DeAngelis on his There Once Was A Note blog --
http://www.mikedeangelis.com/2019/big-stir-athanor-holiday-maxi-single
Since it's not all about me... here's the bit about me:
"Dolph Chaney's acoustic guitar-driven "Christmas" looks for light in the shadows of a season that runs the full spectrum of emotions…"the pitter-patter of little defeats"…after repeatedly asking "Can it be Christmas" as scenes of past and present float by, the answer arrives…"Well, it is, said a voice, with nobody attached…" The doubt and disillusionment melt away as the true meaning of the season reveals itself. It's a beautifully honest and emotional track that takes a non-traditional route to the heart of it all."