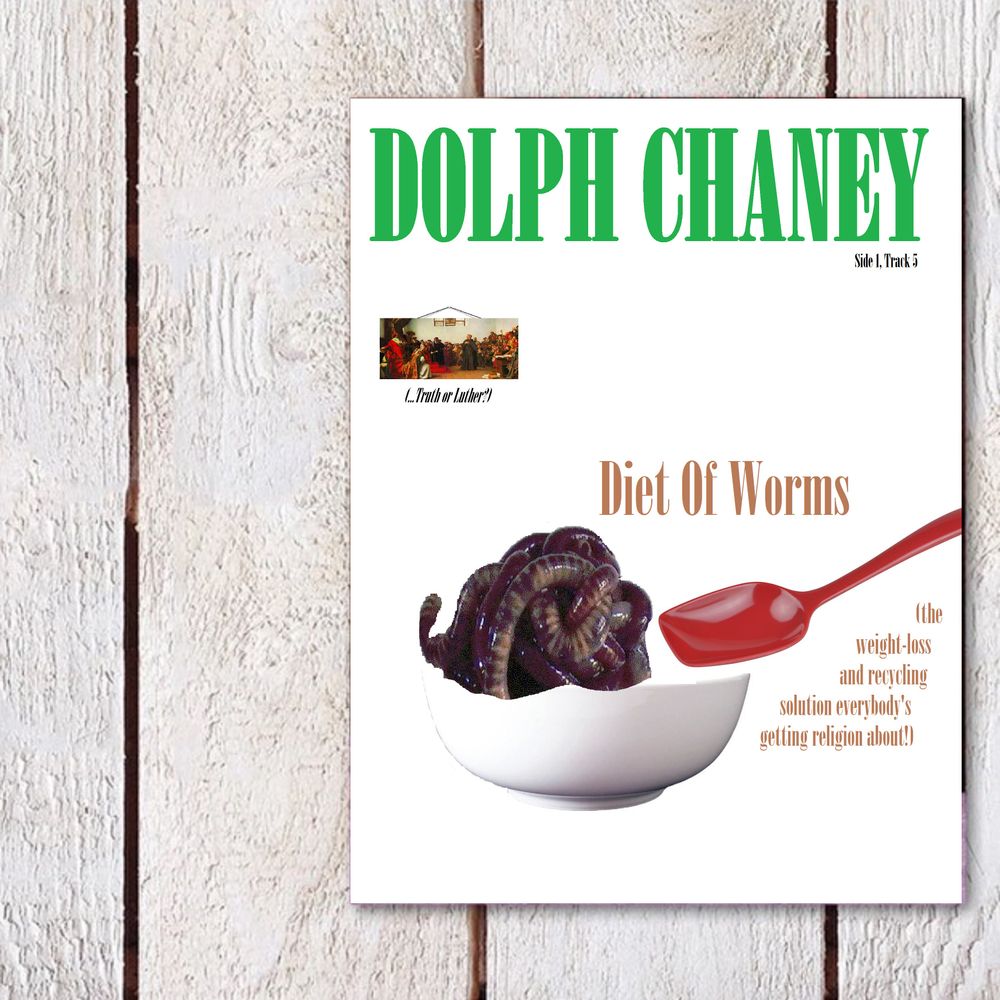 Diet Of Worms
REBUILDING PERMIT - track 5
With a ruthless Luther-ish pun for a title, "Diet Of Worms" is a dub-psych mutation of a punk-folk original to close out the first "side" of REBUILDING PERMIT.
LYRICS
I guess I'll go eat a diet of worms 
'Cause you all hate me, and these are your terms 
I get results with my diet of worms 
You still insult me and treat me like germs 
Nowhere left to hide 
Revolting from inside 
To fight the cult of the diet of worms 
Table for one with a diet of worms 
Alone among misfit ova and sperms 
I'm growing plump on a diet of worms 
Not just a bump – two full pregnancy terms 
Please forget me not 
Or I'll be left to rot 
When can I dump out this diet of worms? 
You fill my cup with a diet of worms 
Then nail me up midst my screaming and squirms 
The judge, the jury, the diet of worms 
The final verdict of 'guilty' confirms 
So I admit defeat 
And I am what I eat 
You turned me into the diet of worms 
I have turned into a diet for worms 
- written by Dolph Chaney 19 December 2018 
©2018 Dolph Chaney (BMI). All rights reserved. 
Jim LeFager: Drums 
Dolph Chaney: Acoustic guitar, Moog, E-bow guitar, E-bow slide guitar, bass, lead guitar, voice