(Who Am I) To Ask You To Dance?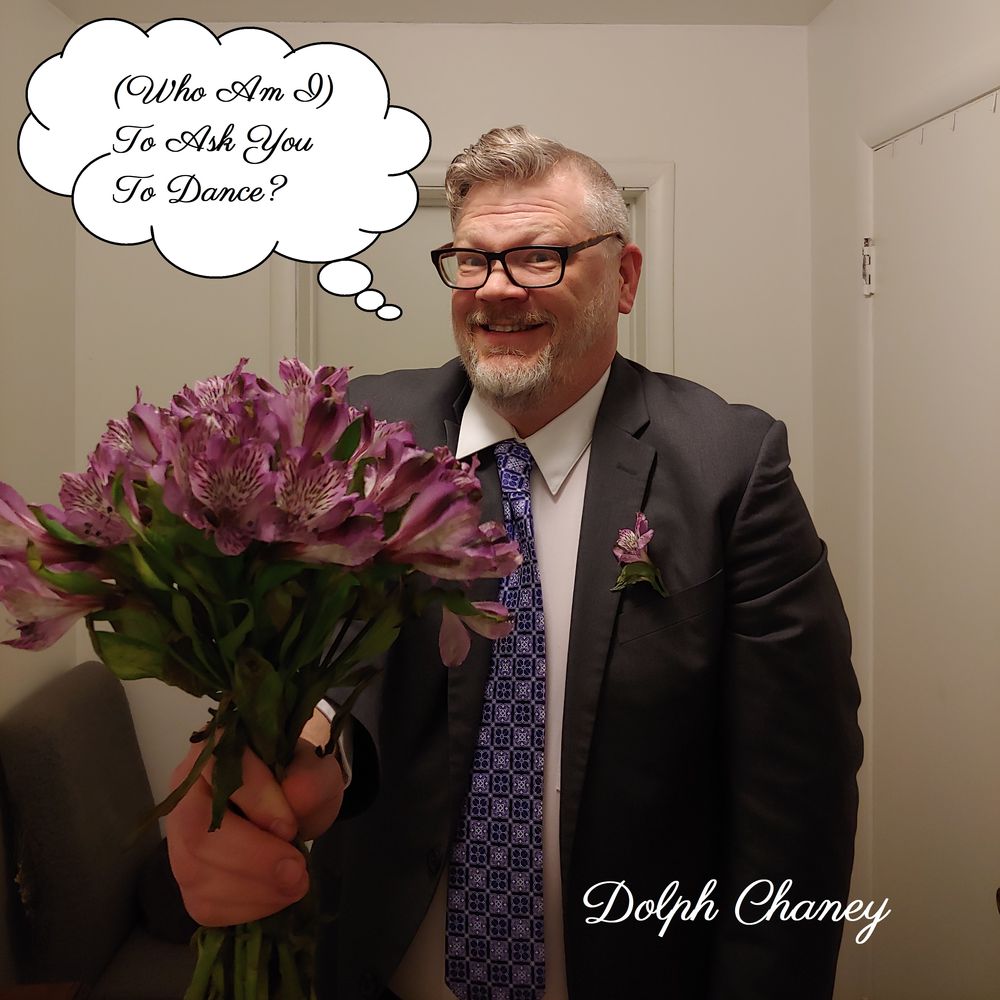 (Who Am I) To Ask You To Dance?
REBUILDING PERMIT - track 9
Written for my wife Kerry, my first real dance number is a little waltz for awkward lovers-to-be everywhere. And if "Good Road" is for THE VOICE, this one's for DANCING WITH THE STARS.  But the real scene is the moment at the end of prom, maybe even after the end, where a shy nerd pays the band an extra $10 if they'll sing this little song he wrote, so he can go ask the cute but also shy also-nerd he's secretly pined for for like ever for maybe... just... one slow dance?  As the blood rushes to the ears of Shy Nerd #1... what do you think happens?
LYRICS
Who am I 
to ask you to dance? 
Cranky and immature 
But this rank amateur 
ranks as the most 
amorous saboteur 
who was ever to chance 
to ask you to dance. 
"Who am I?" 
you ask me, askance. 
Only a neophyte 
But only an acolyte 
would wildly throw 
such tacky accolades 
and yet still hold his glance 
to ask you to dance. 
I won't hide my face. 
I usually hide behind a bass, 
drum, or guitar, 
but I've come this far 
(so far so good) 
so if you would 
take the floor 
with such an or- 
dinary guy 
who am I. 
Who am I? 
To ask you to dance 
feels like the biggest risk 
like scaling an obelisk 
but here on Earth 
what's left of two left feet's worth, 
but to straighten his pants 
and ask you to dance? 
No happenstance; 
I'll ask you to dance 
Hello to romance - 
may I have this dance? 
written by Dolph Chaney 23 Oct 2017 
©2018 Dolph Chaney (BMI). All rights reserved. 
Jim LeFager: Drums. 
Dolph Chaney: Electric guitars, bass, voice.