The Biscuit (Who Grabbed My Face)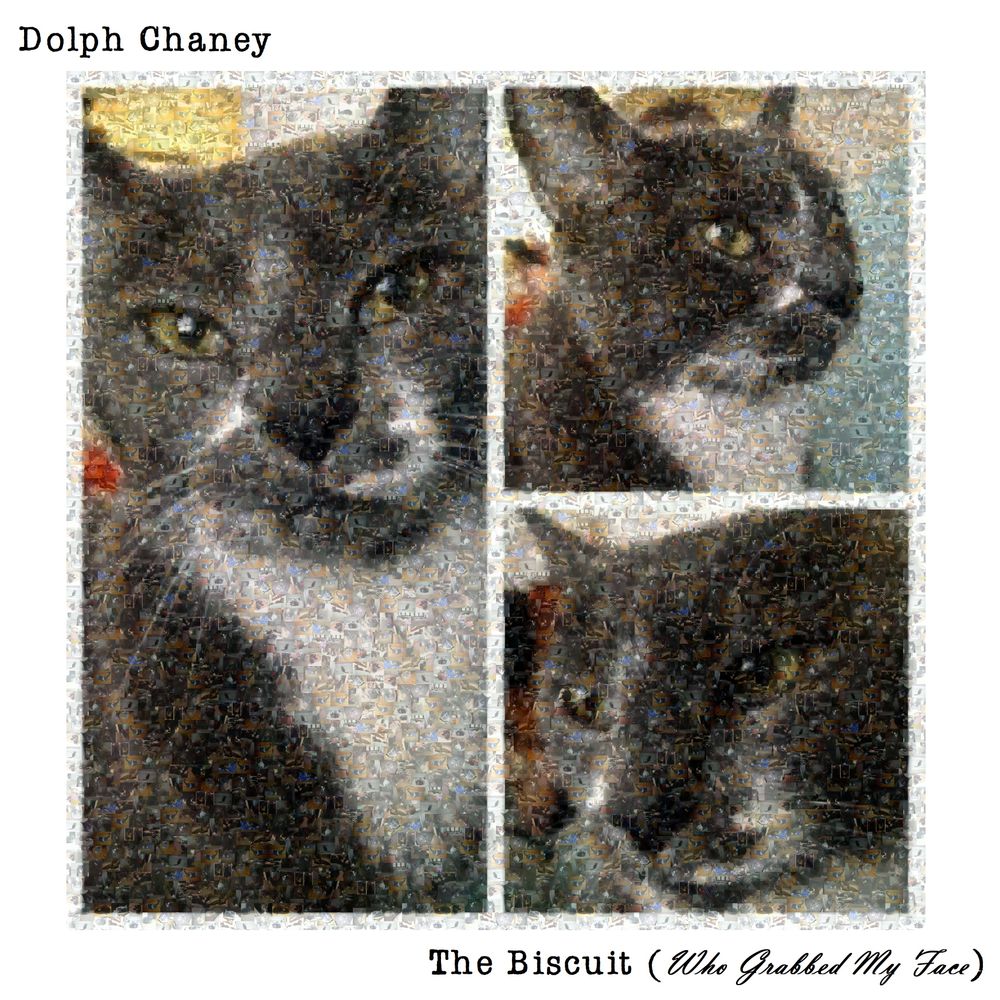 The Biscuit (Who Grabbed My Face)
REBUILDING PERMIT - track 4
It's a tribute to my dear best cat Bicky (Mr. Biscuit Stuart Chaney), written just after he left for the bridge.
It was the first track that Jim LeFager recorded drums on, and something in the part he played perfectly captured Bicky's gait and manner, though they'd never met.  I knew then that Jim would be a match for everything else we were about to record.
About a year afterward, Milk Arnold who'd been co-producing and mixing the record, had an idea for a piano part.  Milk and I go back over 30 years, and I've always respected his playing, so I was thrilled.  One of his fills on the first take became a main motif in the final version, beautifully captured at the Music Instrument Museum in Phoenix, Arizona.
Bicky was 8 weeks old when I met him at Orphans Of The Storm Animal Shelter in Deerfield in 2002. (After picking him up to see if he was my guy, when I went to put him back down, he grabbed my face with both paws and said "MEEEEE."). REBUILDING PERMIT is a lot about reckoning with all kinds of heartache and loss, and embracing the beauty in the sliver of light that's just out of reach of the next step.  I found just that as I wrote this song about my little dude.
But hey, enough o' my yakking! Whaddaya say? Let's Bicky!
LYRICS
You grabbed my face, you grabbed my heart & my attention 
I wish you'd lived here long enough to get your pension 
but you are gone 
and life goes on 
but I won't let your memory go without a mention 
 
I see your face, always consoling, never scorning 
The crying jags keep coming on without a warning 
and you are gone 
and life goes on 
but though it's early afternoon, I'm still in mourning 
 
I can't avoid the mark you left; I'm not that clever. 
I haven't cleaned the house for days, and I might never - 
'cause you are gone 
but life goes on, 
and once I sweep up all your hair, you're gone forever. 
 
The gap between my skull and skin is now on fire, 
Your chatter echoes in me like a canyon choir, 
but you are gone - 
and life goes on, 
but every time I say "I'm fine" I am a liar. 
 
I need to find a safer hobby – maybe hoarding - 
or else I'll see you in the drums while I'm recording... 
But you are gone. 
But life goes on. 
My tears are starting to turn into waterboarding. 
 
Your dish is sitting undisturbed - it's now been 4 days. 
Your portal stays unoccupied for further forays. 
Yes, you are gone 
and life goes on. 
I loved you so; I love you now in even more ways. 
- written by Dolph Chaney Sept 11-13, 2018 
 
©2018 Dolph Chaney (BMI). All rights reserved. 

Jim LeFager: Drums 
Milk Arnold: Piano 
Dolph Chaney: Acoustic guitar, E-bow guitar, bass, voice, lead guitar